MSO 2006 Synchron-Skat Tournament: Pictures
These pictures were taken by Stanisław Suchy at the 2006 MSO (Mind Sports Olympiad) Synchron-Skat Tournament in the premises of Westminster University in Marylebone Road, London on August Bank Holiday, Monday August 28th, 2006.

Barbara Corfe is presenting the prizes.
First prize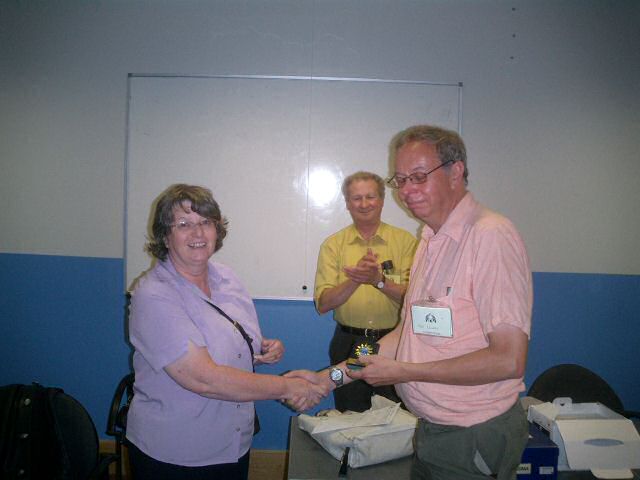 Second prize

Third prize

---
Synchron results.
Main page of the British Skat Association.